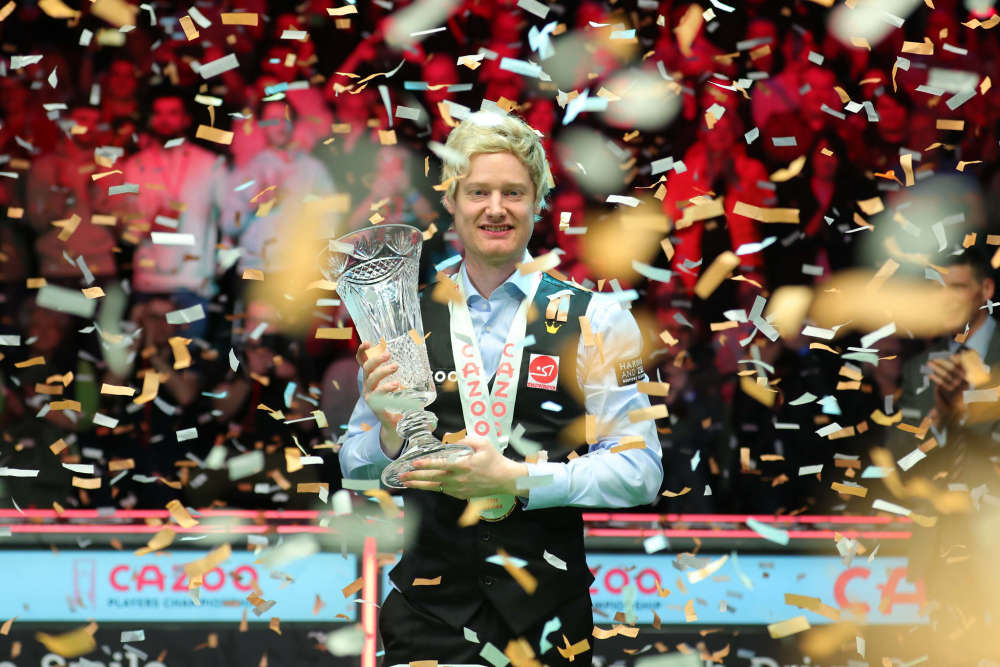 Snooker's biggest stars will arrive at WV Active Aldersley in February 2023 for the Player's Championship.
The tournament was staged for the first time in the city of Wolverhampton last season, with Neil Robertson lifting the trophy, coming through a strong field which also included the likes of Ronnie O'Sullivan, Judd Trump, John Higgins, and Mark Williams.
This fantastic event features an elite field of in-form players, as only the top 16 on the one-year ranking list earn a place in the line-up. The biggest stars battle throughout the season to climb the rankings and book a place in the draw.
City of Wolverhampton Council worked closely with the World Snooker Tour (WST) to stage the event in the city for the first time, with more than 4,000 people attending across the seven days.
The event takes place between 20 – 26 February 2023, and tickets go on sale on Saturday, September 24, at 10am, with prices starting from just £20.
Fans can take advantage of a 20% discount if they purchase tickets before Friday, October 21, 2022.
City of Wolverhampton Council Cabinet Member with responsibility for city events, Councillor Steve Evans, said: "The tournament created a great buzz in the city last season, generating visitor footfall and delivering a real economic benefit to the local economy.
"Many visitors were thrilled to have world snooker on their doorsteps, while others travelled from all over the globe to be here.
"We are delighted that the snooker is returning to the city for a second year, and hope fans take advantage of the discounted ticket offer – I'd encourage everyone to book their tickets as soon as possible because many sessions will sell out fast.
"This is all part of the Council's overall five-year events strategy to bring the very best in art, music, and sport to the city to boost the local economy, create new jobs and build an outstanding cultural reputation.
"2022 has been a fantastic year for events in our city – with British Art Show 9 and Commonwealth Games Cycling Time Trial having already taken place and the Darts returning in November. We are excited to start 2023 with another fantastic tournament and hope to see big events like the snooker return in the future."
WST Chairman Steve Dawson said: "This is a fantastic event which always produces snooker of astonishing quality. From the start of the season, players have their eyes fixed on the one-year ranking list as every pound earned counts towards qualification for this Series. We are thrilled to be coming back to Wolverhampton, it's a superb venue and we had great crowds last season. Fans lucky enough to secure tickets can look forward to seeing the very best players competing for coveted titles."
For more information and to purchase tickets for each session, please visit: https://wst.tv/tickets/2023-players-championship/