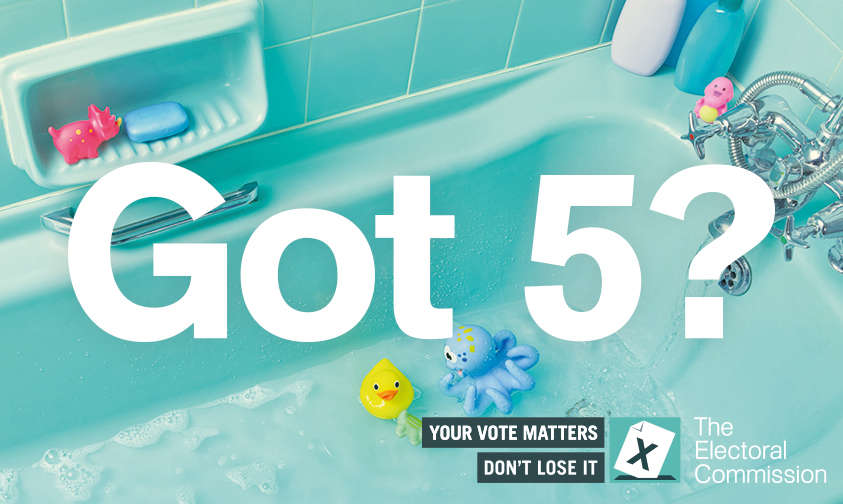 Register by Monday 17 April to vote in May local elections Registering takes minutes to apply online Remember you also need ID to now vote in all UK elections
On Thursday 4 May people in Tamworth will have their say at local elections on who represents them locally.
Residents must be on the electoral register to be able to vote in May. With the registration deadline approaching Tamworth Borough Council is urging those who are not registered at their current address to make sure they are registered before it is too late.
The deadline to register to vote is midnight on Monday 17 April. It takes just five minutes to apply online at gov.uk/register-to-vote.
This year residents in Tamworth will be voting to select councillors who represent their local area and residents, and will help shape the future of their local area by making plans and taking decisions.
Andrew Barratt, Returning Officer for Tamworth Borough Council, said:
"Local elections are an important opportunity to make your voice heard and have a say on who makes decisions about issues that directly affect day-to-day life here in Tamworth.
""If you're not registered by 17 April, you will not be able to vote this May. Registering to vote only takes five minutes and can be done online.
"If you have recently turned 18 or moved home, it is particularly important to make sure you are correctly registered to vote. If you're in doubt, you can check with us by contacting us on elections@tamworth.gov.ukphone 01827 709709."
Those intending to vote at polling stations in May will need to show photo ID. A list of accepted forms of ID is available on the Electoral Commission website at electoralcommission.org.uk/i-am-a/voter/voter-id. Those
Those that do not have eligible ID can apply for free voter ID at https://voter-authority-certificate.service.gov.uk/