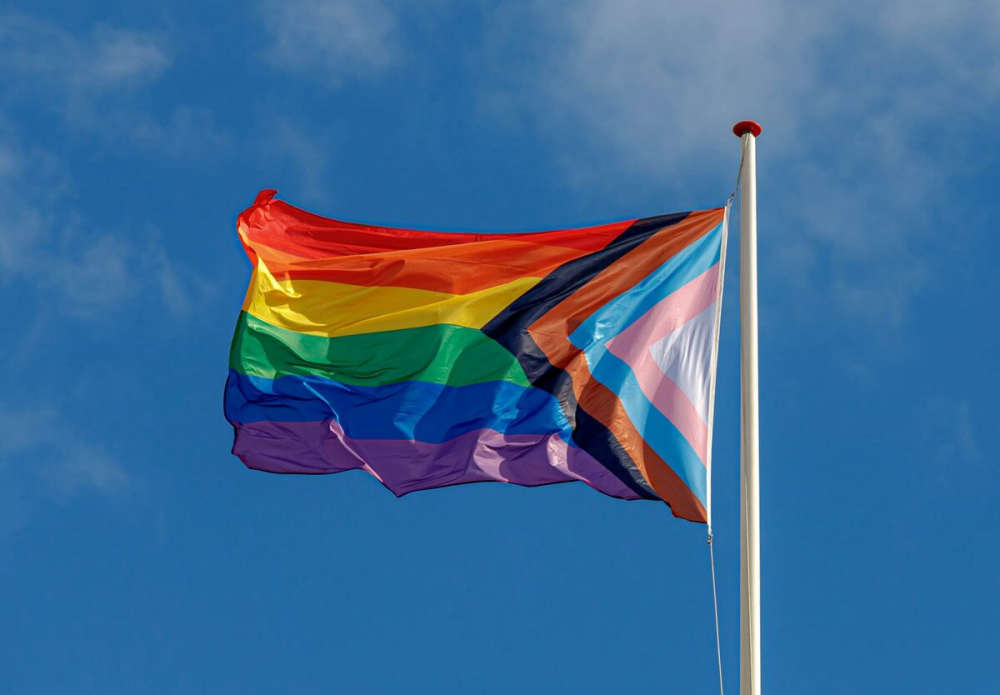 Flying the Pride flags at council buildings to support Pride month Both the castle and Marmion House will fly Pride flags Demonstrating Tamworth is inclusive and will stand by LGBTQ+ residents and staff
To show that Tamworth and Tamworth Borough Council is an LGBTQ+ ally, championing LGBTQ+ rights and communities, throughout the month of June for Pride, Tamworth Borough Council are flying the Pride flag at Tamworth Castle and Marmion House and changing the council social media profile to Pride colours.
Pride is celebrated in the month of June, the month when the Stonewall riots took place in 1969 in the US. These riots changed the rights for a lot of people across the world.
Pride is a celebration of people coming together in love and friendship, to show how far LGBTQ+ rights have come, and how in some places there's still work to be done. It is about acceptance, equality, celebrating the work of LGBTQ+ people, education in LGBTQ+ history and raising awareness of issues affecting the LGBTQ+ community.
At the end of last year, Tamworth Borough Council agreed a grant of £5,000 each year for at least the next three years to facilitate the Tamworth Pride event and to help support Tamworth's Pride's vision to 'To celebrate and promote inclusivity, equality and diversity between the LGBTQ+ community and its allies.'
Tamworth Pride is a group and event that encompasses everything Tamworth is about - inclusion, support and celebration. In recent years, the group has organised their own events in Wiggington Park, attracting high numbers to what turned out to be a fun-filled, family-friendly inclusive day of activities, entertainment and companionship amongst the attendees. It's an annual event that Tamworth Borough Council is delighted to support this year on 15 July in the Castle Grounds.
Anica Goodwin, Executive Director for Tamworth Borough Council, said: "Tamworth Borough Council is an LGBTQ+ ally, and as a council we want to show our support for Pride month by flying the Pride flag and changing our social media platform pages to the Pride represented colours.
"We are delighted to be supporting the Tamworth Pride event that demonstrates a sense of solidarity and support. As a council we're committed to diversity and equality in our community, and we welcome these events to our town and look forward to supporting more groups in the future."
The grant could be awarded for up to six years. There will be a formal review after three years, and decisions taken at that time about continued support.