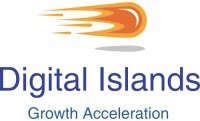 New Tamworth Town Centre Hub online resource launched for businesses Access to join available online via Digital Islands Commissioned by Tamworth Borough Council to support local business growth and development
Tamworth Borough Council are encouraging businesses across Tamworth town centre to take advantage of a new free programme of advice and support, called The Tamworth Town Centre Business Hub.
The online hub provides the owners of small, independent businesses with access to a team specialist advisor, supporting all aspects of business growth, including marketing, branding, innovation, technology, strategy and people management.
Tamworth Borough Council have launched the programme through a business support provider, Digital Islands, a company specialising in setting up and running business support projects in England.
Digital Islands have been commissioned to target Tamworth town centre businesses to offer support, 1-1 guidance, workshops, upskilling and networking opportunities.
The online Tamworth Town Centre Business Hub (tamworth-town-centre-business-hub.mn.co), offers business owners, both new start-ups and existing establishments, the opportunity to access support, advice and expertise.
Access and use of the business hub is free, and provides access to six e-learning courses, networking opportunities, business events and to a series of expert-run workshops.
Gavin McWhirter, programme lead and Managing Director of Digital Islands, said: "The workshops will be designed to match the needs of people running businesses, this could include help with planning, messaging, branding, finance, recruitment, marketing, funding opportunities, or access to training and developing a social media platform.
"We want local businesses to tell us what they would benefit from, and we will structure the support to match those needs.
"This is a brilliant opportunity for anyone who is running an independent business in Tamworth town centre. We have a fantastic team who can help businesses to overcome challenges, to grow, innovate, to adopt new technology or simply as a sounding board for ideas."
Councillor Rob Pritchard, Deputy Leader of Tamworth Borough Council, said: "It's really tough for businesses right now, so supporting our town centre businesses is a key priority for the council.
"Advice and guidance is more important than ever and the Tamworth Business Centre Hub offer a wide range of advice and support online for free.
"You could discover something that ends up being pivotal to your success. The hub can also help just to talk through your business growth and direction with someone impartial looking at things from another perspective.
"The service is free, so contact them today on Tamworth Town Centre Business Hub (mn.co) or for more information email: Business@tamworth.gov.uk."
Tamworth Borough Council also offers a wide range of local support to businesses. For more information, please visit www.tamworth.gov.uk/business.