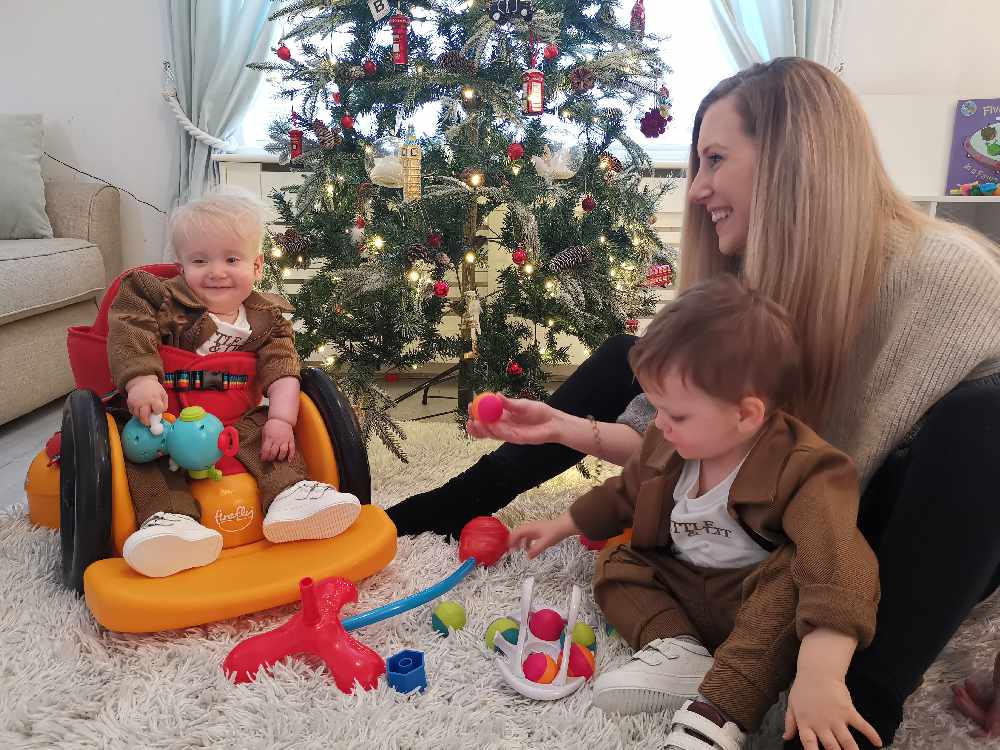 Newlife the Charity for Disabled Children has been chosen as the charity which will benefit from River Island's festive fundraising this year, meaning a huge boost to families needing specialist equipment across the UK.
River Island has supported Newlife from the beginning of its journey 30 years ago and continues to show support after a difficult year for the charity by inviting people to 'Do Something Wonderful' through its festive Wonder Island campaign – with all funds going straight to Newlife's vital services.
During December Newlife will be featured in River Island stores, with shoppers able to donate by:
texting WONDER to 70500 to donate £5 (texts cost £5 donation plus one message at your standard network rate. Always get the bill payer's permission)

donating via collection tins located within select River Island stores

donating online at

https://newlife.support/DoSomethingWonderful
Celebrations will reach a high on Do Something Wonderful weekend taking place this weekend, with River Island staff actively promoting the campaign instore.
On International Day of Persons with Disabilities, which took place on Thursday 3rd December, River Island committed to donating 10p for every 'like' it received on a dedicated social post on the @Riverisland Instagram page to mark the day.
The campaign will support the charity's Play Therapy Pods service and enable children to live their best life.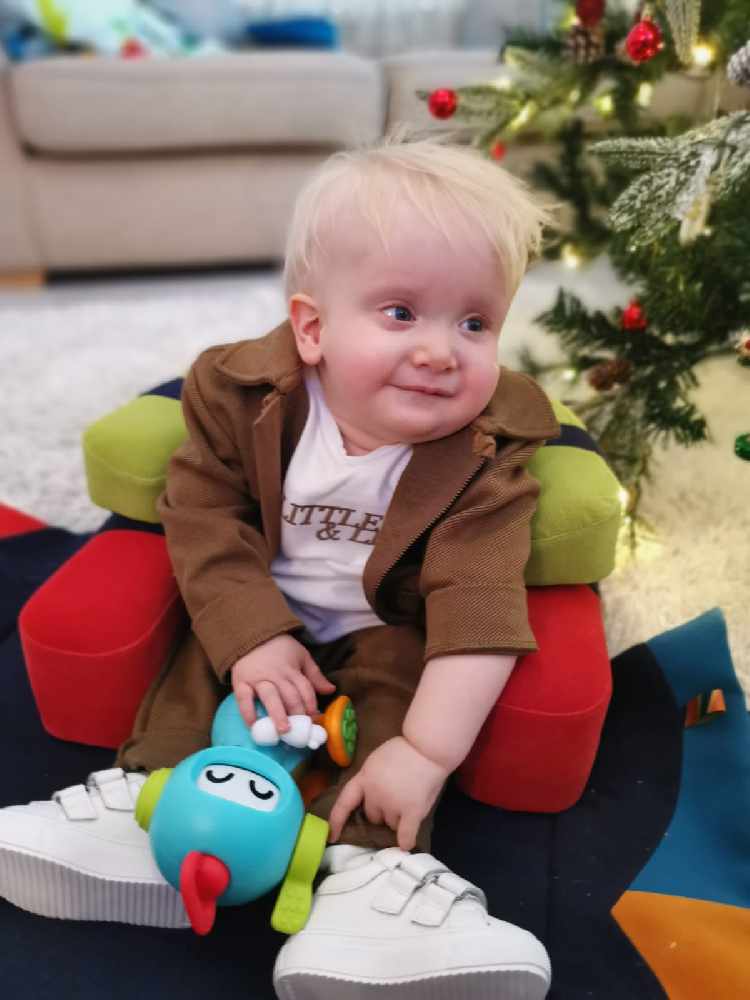 Newlife, based in Cannock, has been hit exceptionally hard by the pandemic as its retail stores are its main source of income but, despite them closing during both lockdowns, the charity continued to operate its vital services.
Mrs Sheila Brown, co-founder and CEO of Newlife, said: "We are so grateful to everyone at River Island and their wonderful customers for the loyal support they have shown Newlife over the last 30 years, and particularly so this Christmas.
"It has been an exceptionally difficult year for the charity but we are delighted that, thanks to River Island asking people to join them in doing something wonderful, we will end the year being able to help so many more families with disabled and terminally ill children around the UK this Christmas."
Will Kernan, River Island CEO, said: "As a brand, we've long supported the outstanding work that Newlife does to support the development and wellbeing of children.
"This year has been particularly challenging, so I am delighted that we are able to ramp up our efforts for this exceptional charity and do something wonderful for a cause that is truly close to our hearts."
River Island donates surplus clothing and monetarily through the sale of its carrier bags to Newlife, contributing to the charity's Play Therapy service which loans specialist toys to disabled and terminally ill children, often allowing them to play for the first time.
It is just one of Newlife's vital services that ensure disabled children all over the UK have the specialist equipment they need without unnecessary delays to live their best possible life.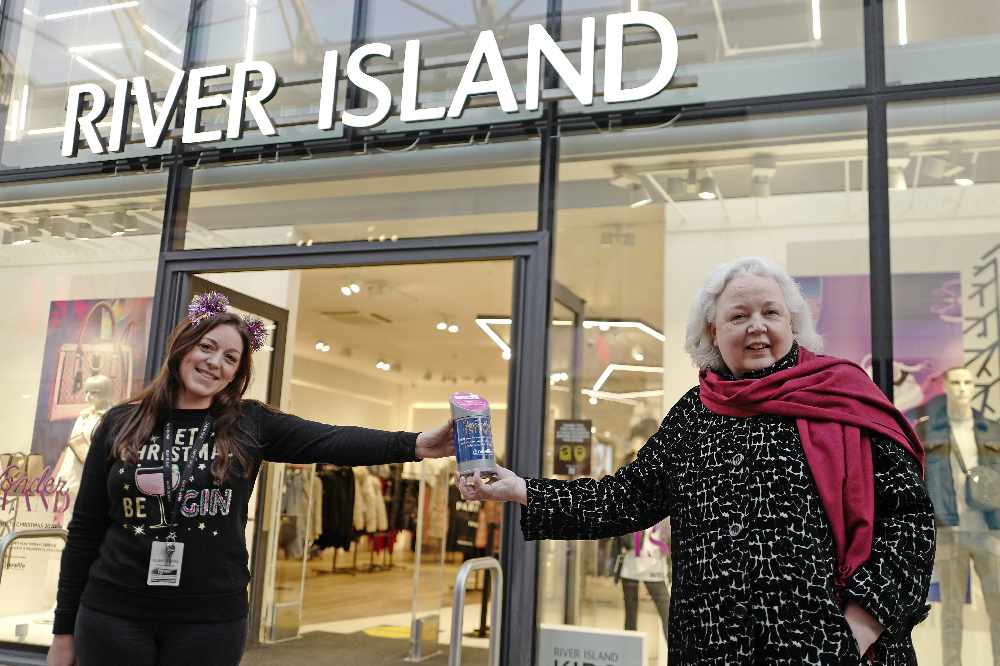 The campaign will help children like 22-month-old Edward Ruta, from Leigh-on-Sea, Essex, so he can play with his twin brother George. Edward was born with spina bifida and a tethered spinal cord, meaning he is paralysed in his legs and can't walk.
He also has a Chiari Malformation, where the bottom of the brain pushes down into the spinal canal. As there is a lot of pressure on his brain, cerebrospinal fluid has built upon the brain.
He is delayed in his development and has severe hearing loss and a heart murmur. Edward finds it difficult to play due to his conditions, and needs a lot of sensory stimulation to engage him to play.
Newlife provided him with Sensory Pods and Multi-sensory Play Adventure Pods through its Play Therapy Pod service, which is a free loan of specialist toys.
These sensory toys have made such a big difference to Edward and his family. They have helped to meet his sensory needs so that he can be tactile and touch the toys to help with his development and meeting his milestones, and the whole family can play together.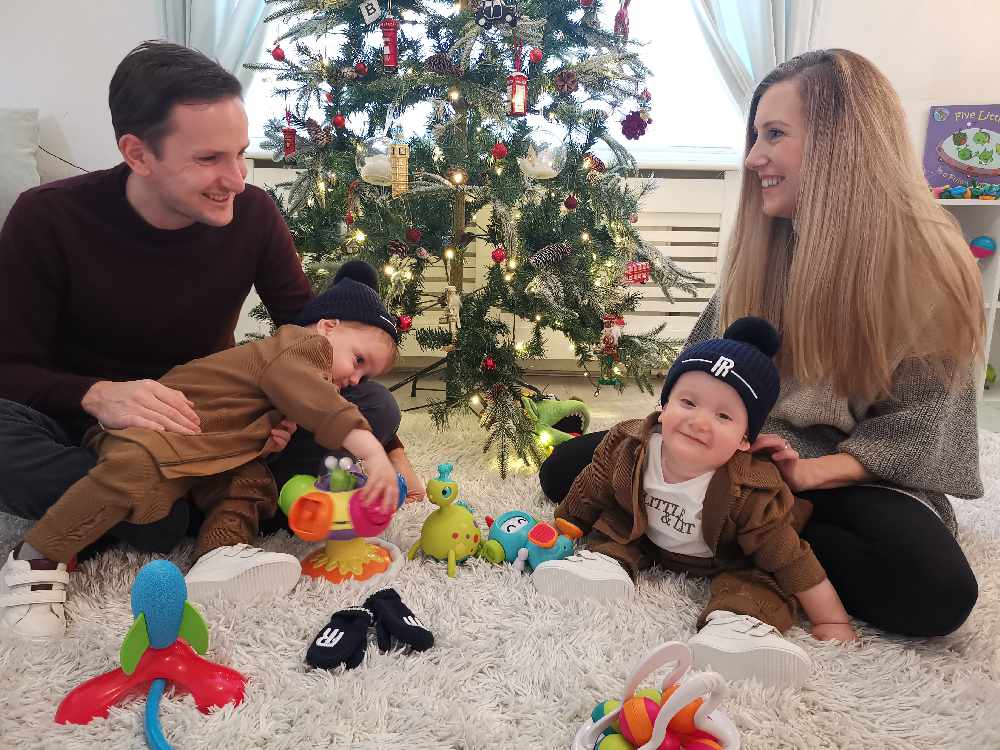 Edward's mum, Katy, said: "The toys have been a godsend. Edward is able to use his hands so much better, he can pick up and move objects, and has developed skills he could not do before we got the pods.
"His physiotherapist uses the specialist toys to help him with his therapy, the way that they have helped him is priceless.
"He has been able to play with his twin brother George, who doesn't have any disabilities, as he loves the toys also and they can spend quality time together and bond.
"It will be amazing especially around Christmas, and the twins' birthday which is Boxing Day, to have toys that allow them to play together."
To find out more about Newlife the Charity for Disabled Children and what the charity does to help families in need go to www.newlifecharity.co.uk
To donate to Newlife this Christmas, Click Here