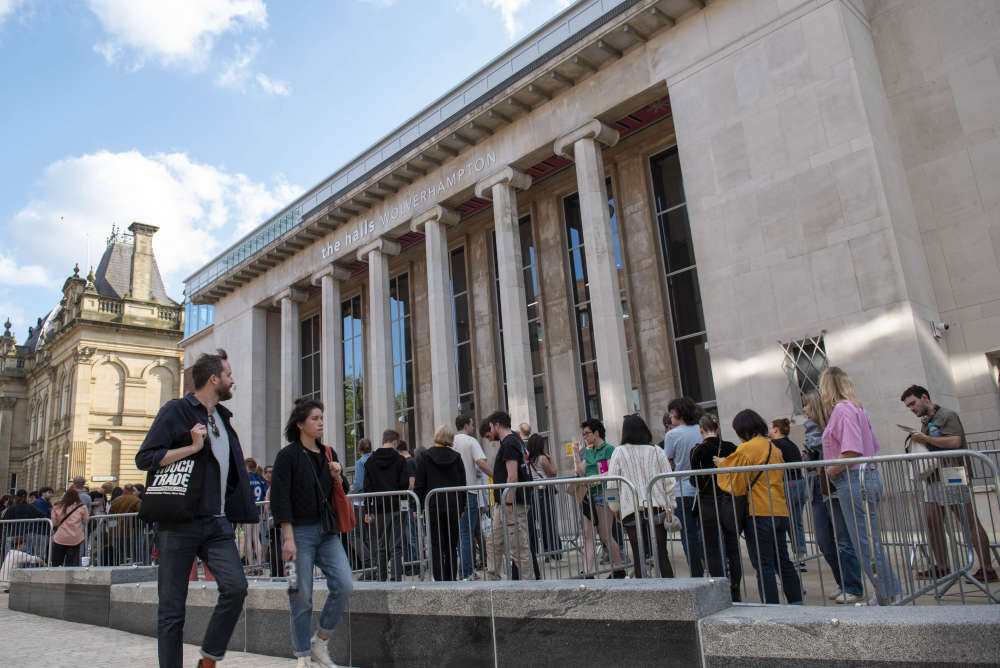 A host of events are available to city businesses as part of next week's tenth Wolverhampton Business Week.
The city's annual business spotlight will run from Monday 25 to Friday 29 September and will provide a platform to engage with businesses by offering them support and showcasing the opportunities available now and in the future.
The main event of the week is the city's annual Business Breakfast on Thursday, September 28 (8.30am – 11am) at The Halls Wolverhampton, hosted by Midlands Business Insider.
The focus for the breakfast is 'Creating a Visitor City' and the line-up of speakers includes Lyndsey Turner-Swift, Deputy England Director at Visit England; Steve Homer, CEO at AEG Presents - the new operators of The Halls Wolverhampton; Claire McColgan CBE, Director of Culture Liverpool; Katie Trout, Director of Policy and Partnerships at West Midlands Growth Company; Simon Cooke, Director at Apam - the new owners of the Mander Centre; Ninder Johal DL, Chair of Wolverhampton City Investment Board, Member of West Midlands Tourism & Hospitality Advisory Board; and Tim Johnson, Chief Executive at City of Wolverhampton Council.
Business Week includes a range of events including: 'An introduction to West Midlands Social Enterprise Boost Fund' with Access to Business on Monday 25 September, for anyone looking to start up a Social Enterprise / CIC or who needs support with an existing project; 'Molineux Meets' on Tuesday 26 September, a business networking event at Molineux Stadium with a feature spotlight on helping businesses to unlock opportunities; 'Wolverhampton Wednesday' with City of Wolverhampton College on Wednesday 27 September, with an introduction to the brand-new T-Level qualification; 'Protecting your business against cyber-attack' with University of Wolverhampton on Wednesday 27 September; 'Women Entrepreneurs Masterclass' at Wolverhampton Science Park on Thursday 28 September; and 'Let's Talk Sustainable Business Growth' at the National Brownfield Institute on Friday 29 September.
City of Wolverhampton Council Chief Executive, Tim Johnson, said: "We're looking forward to the tenth annual Wolverhampton Business Week taking place in the city next week.
"The event has come a long way during the last decade and we're proud that it has allowed us to work with partners to try to engage and support businesses and organisations from Wolverhampton and beyond.
"As always, it will feature the flagship Business Breakfast event, as well as the broadest ever range of events and workshops which cover a range of topics including digital marketing, growing a sustainable business and starting a social enterprise. We also have a special event led and delivered by business women and female entrepreneurs.
"All of the events are free and open for businesses of all shapes and sizes and I encourage them to sign up and get involved."
Businesses interested in attending the breakfast and other events taking place during Business Week can find out more at  www.investwolverhampton.com/businessweek
For any enquiries, please contact Chris Kirkland, Head of City Investment at City of Wolverhampton Council by emailing christopher.kirkland@wolverhampton.gov.uk.