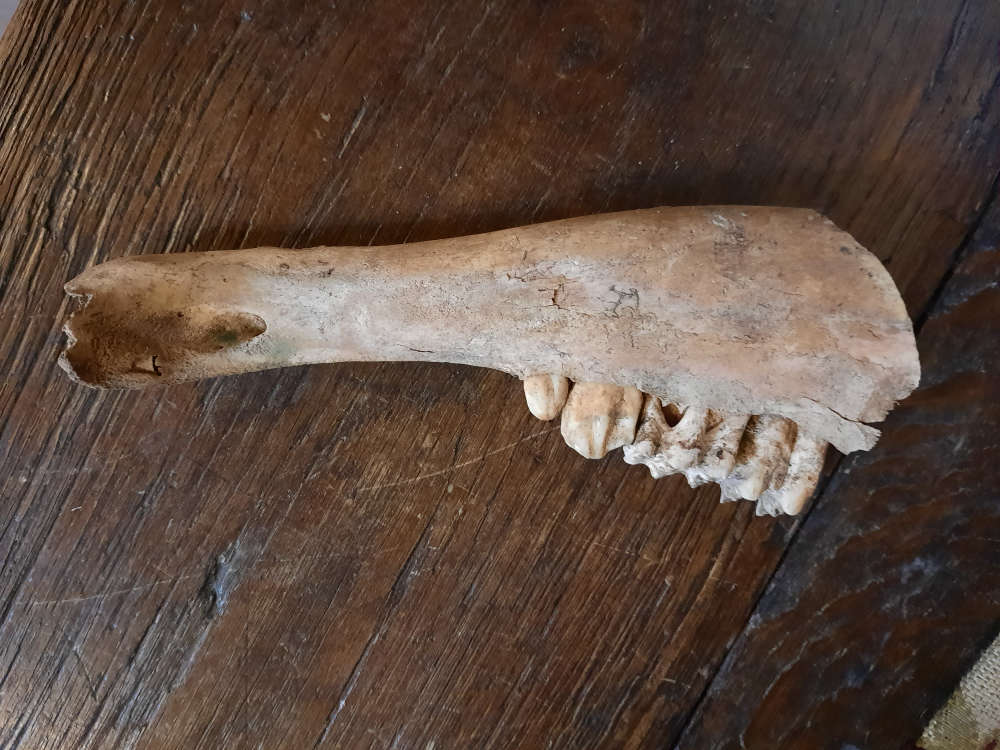 • Two creative competitions open for adults and children to enter • Prize of a family annual pass to the castle • Entries must be based around the animal jawbone found at the dig
Tamworth Borough Council is excited to announce a new competition for both children and adults, with the chance to win an annual family pass to Tamworth Castle.
Adults are invited to enter a new competition to design a front cover for a newsletter about the animal jawbone that was discovered during the archaeology dig that took place at the Tamworth Castle Mill site located near to the castle and the river Anker.
Adults are encouraged to compose a front cover newsletter about the dig that includes the jawbone as part of its imagery.
Children are invited to enter a story writing competition about the animal jawbone, including which animal they think it belonged to. Could it have been a dog, a pig, dinosaur, or another creature? Let your imagination create a story about how the animal lived and ended up in Tamworth. The story should be no more than 500 words long.
Winners for both competitions will win a free family annual pass to the castle. Closing date is Monday 20 March.
Entries can be emailed to the castle via: heritage@tamworth.gov.uk or posted to the castle address. (See website for more details: www.tamworthcastle.gov.uk
The dig where the jawbone was found, was led by archaeologist William Mitchell, a lecturer in Archaeology at Staffordshire University, along with students who conducted academic research into the area known to have housed historical mills, potentially dating back to the Medieval period.
The event was open to the public to view the progress, see what was unearthed, or to help with the process to check for finds.
Andrew Barratt, Chief Executive of Tamworth Borough Council, said: "Tamworth has a rich history as the ancient capital of the Anglo-Saxon kingdom of Mercia and we are very lucky to have the recent dig take place.
"The public response to the dig was incredible, so many adults and children joined in with uncovering the finds. We hope that people will take part in this competition and explore the possibilities of the history of this fascinating jawbone find.
"The area around the bottom of the motte and near to the river, is believed to have been a significant site for milling. This site was removed and filled during the late 1800s – early 1900s and it was amazing to see so many items uncovered from this period.
"We look forward to receiving your entries and we will also be announcing new dates for further community digs very soon."