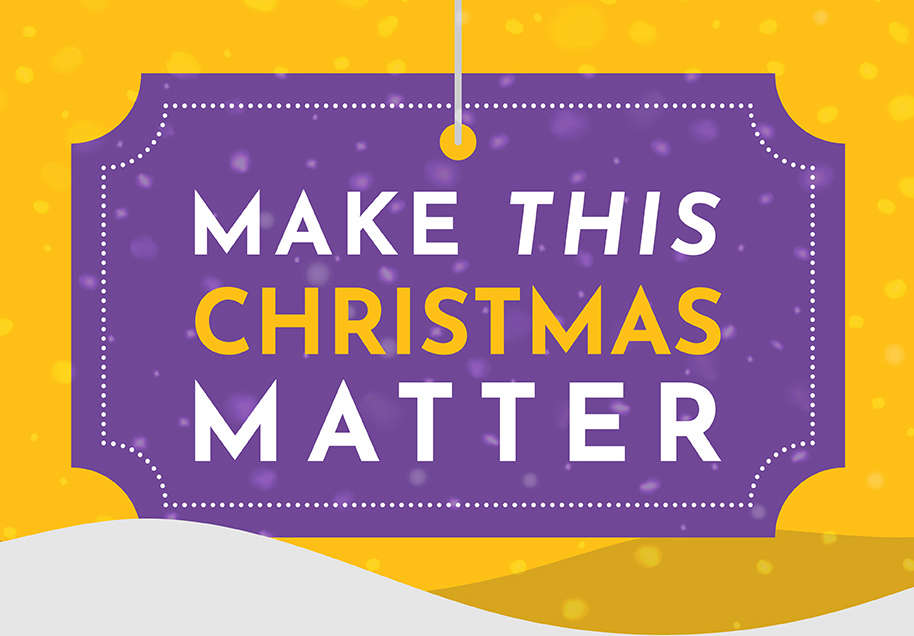 Emma Purshouse, the current Poet Laureate for the City of Wolverhampton, has created an emotive spoken word Christmas poem for her local charity, Compton Care.
The Wolverhampton-based charity, which celebrates its 40th birthday next year, provides free care and support for people living with incurable illnesses, and their families, across the areas of Wolverhampton, Walsall, Dudley, East Shropshire and South Staffordshire.
Wolverhampton-born Purshouse, a performance poet who has appeared at various festivals including Womad, Latitude and Solfest, was delighted to be invited by the charity to write a poem for their Christmas appeal.
The poem, entitled 'Make this Christmas Matter', touches on the poignant notion that for some, this Christmas will be their last, and challenges the listener to consider what they would do different, what would really matter if it were theirs.
The concept was inspired by the work of Compton Care who this festive season will support hundreds of local families through their first, and in some cases their last, Christmas with an incurable condition.
Purshouse, who has an MA in Creative Writing, works as part of the Black Country-based poetry collective Poets, Prattlers and Pandemonialists, whose aims include "convincing the world that poetry is a bag of awesome wrapped up with a bow of wonder". Purshouse is also an experienced facilitator and runs a variety of workshops in schools and community settings. Her collection of children's poetry, published in 2016, is dyslexia-friendly and won the poetry section of the Rubery Book Award. Her debut novel 'Dogged', which is set in Wolverhampton, was published by Ignite Books early in 2021.
On working with Compton Care, Purshouse said, "I'm delighted to have been able to contribute to this Christmas campaign by penning and performing a poem, and would like to thank all the people who generously contributed their ideas and helped to convey, in a creative way, the importance of the work done by all at Compton Care."
For more information about Compton Care and to watch the Christmas video, please visit www.comptoncare.org.uk.