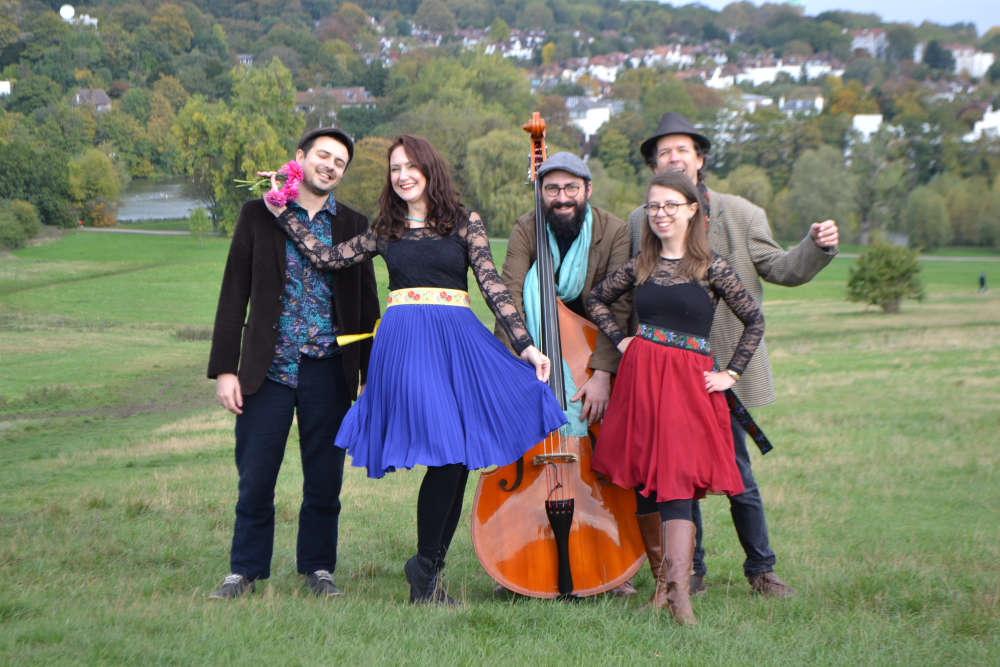 Oysland have been booked by Arts Alive to perform at the Silvester Horne Institute in Church Stretton on Friday, December 10. The 5-piece London Klezmer band embodies a new generation of Jewish roots music.
Klezmer is an instrumental musical tradition that includes dance tunes, ritual melodies, and virtuosic improvisations. The band is a firm feature on the London Klezmer scene, playing regularly at festivals and venues throughout Europe and the UK. The award-winning group re-imagine music from times past, exploring the connections between Klezmer and other folk traditions in Eastern Europe and beyond.
Ian Kerry, Executive Director at Arts Alive, said, "Oysland swoop with panache through centuries of forgotten music. They preserve all the original heartfelt melodies, foot-stomping beats and echoes of a bygone era.
"Drawing on the Polish and Slovakian roots of its band members, they delve into century-old lullabies, exuberant wedding dances and peculiar hay-making stories. We are thrilled to have booked them once again to play in the county, and we hope locals will snap up a chance to see these mesmerising musicians in person this December."
DJ Ritu of Resonance FM described their work as containing "compelling depth and authenticity." They are winners of the World Music Network Battle of the Bands 2017, and a firm feature on the London world music scene, having played at the South Bank Centre, JW3, and The Green Note, and received airplay on radio stations including BBC Radio 3.
Oysland Klezmer Band are performing at Silvester Horne Institute in Church Stretton on Friday, December 10 at 7:30pm. Tickets are £15, and £8 for under 18s. The show is suitable for all ages. For more information and to buy tickets, visit artsalive.co.uk or call 01694 720132.