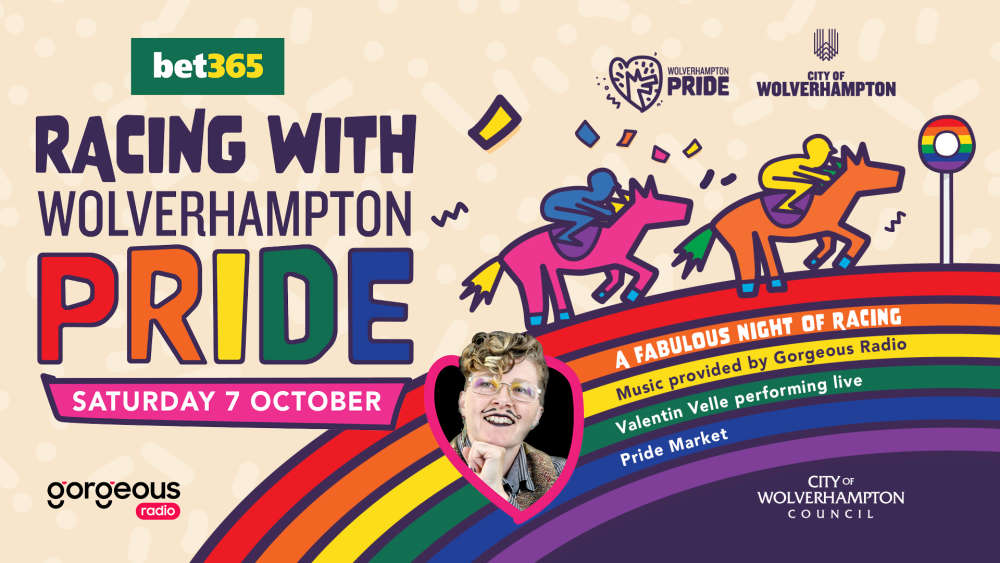 Get ready for an exhilarating day of racing and celebration as Bet365 partners with Wolverhampton Racecourse to present the eagerly anticipated Racing with Pride event on 7 October.
This unique collaboration brings together the excitement of horse racing with the vibrancy of Pride, promising a day of entertainment, inclusivity, and memorable moments for all attendees.
The Bet365 Racing with Pride will showcase a fusion of top-tier horse racing and a joyful celebration of diversity and unity. Attendees can look forward to a thrilling racing program featuring some of the finest equine athletes competing for victory on the track. The event will feature a variety of races, each offering a chance for spectators to witness the incredible skill and speed of both horses and jockeys.
The day will feature special activations, Pride-themed entertainment including music from Gorgeous Radio, a live performance from Valentin Velle, and opportunities to engage with the local LGBTQ+ community. Whether you're a racing enthusiast, a supporter of LGBTQ+ rights, or simply looking for a fun day out, this event promises something for everyone.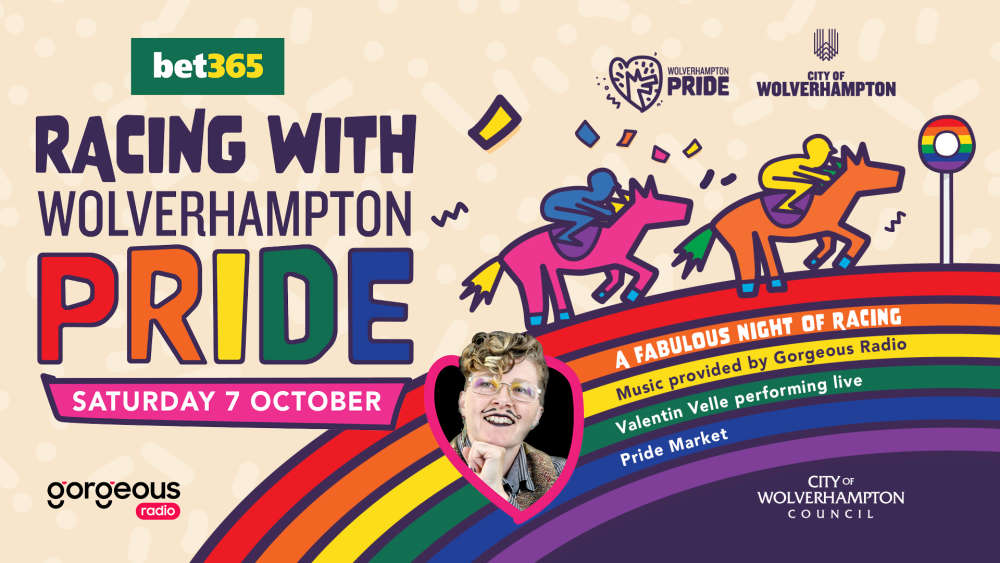 But Racing with Pride is not just about racing – it's a celebration of individuality and community. Spectators will be immersed in an atmosphere of inclusiveness and acceptance, with colourful decorations, live music, entertainment, and food offerings that cater to all tastes. The event aims to create a space where people from all walks of life can come together, cheer for their favourite horses, and show their support for the LGBTQ+ community.
Paul Vesper, Executive Director at Wolverhampton Racecourse said: "We are thrilled to collaborate with Bet365 to bring Wolverhampton Pride to life here at Wolverhampton Racecourse. This event is not only about horse racing; it's about celebrating diversity, promoting unity, and creating lasting memories. We invite everyone to join us on October 7th for a day of excitement, entertainment, and, most importantly, a celebration of love and acceptance."
Tickets for the Bet365 Racing with Pride start from £15 and are available at www.wolverhampton-racecourse.co.uk/whats-on/bet365-racing-with-wolverhampton-pride-7-october Early booking is encouraged to secure your spot at this unforgettable celebration of racing and Pride.