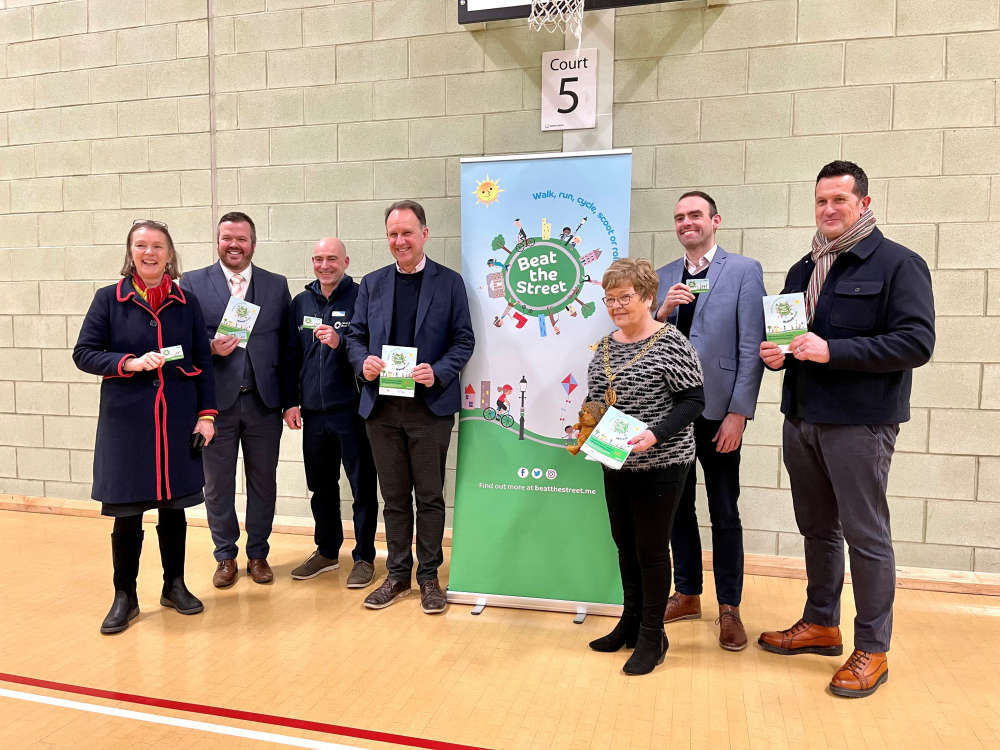 Residents of all ages and abilities are invited to get active as a new game gets underway in parts of Walsall.
Beat the Street is a free, interactive game that encourages people of all ages to incorporate physical activity into their daily lives by rewarding teams with points and prizes the further they walk, cycle and roll.
The game launched on Wednesday 15 March at Bloxwich Active Living Centre, where attendees from supporting organisations heard from Dr William Bird MBE (CEO and founder of Beat the Street), followed by a demonstration of the game.
Residents in Bentley, Birchills, Darlaston, Leamore and Willenhall are invited to take part. Schools based in these areas are also involved. People from wider afield are also welcome to join by registering themselves and coming across.
Beeping and flashing sensors called Beat Boxes are on lampposts around the area, in parks and on the canal for the duration of the six-week game, which runs until Wednesday 26 April. Primary school pupils will be provided with a player pack containing a map and a card for the child and an accompanying adult. The wider community can pick up a contactless card from a distribution point listed at www.beatthestreet.me/walsall
Alternatively, players over the age of 13 can download the free Beat the Street app to play the game with their phone.
Players then travel between the contactless Beat Boxes scoring points with their cards as they go. The further players travel, the more points they score for their community or school team. Each week is themed with different activities to help participants get the most out of their Beat the Street experience.
Beat the Street Walsall has been commissioned by Walsall Council and the Canal & River Trust, with support from the National Lottery via Sport England. It is being delivered by Intelligent Health.
Councillor Gary Flint, Portfolio Holder for Health and Wellbeing at Walsall Council, said:
"We are delighted to bring this innovative and compelling game to Walsall. It is a great opportunity to promote physical activity and see how far everyone can walk, run, cycle and scoot during the game.
"Everyone is welcome to get involved and you can join the movement by picking up a card from your nearest distribution point or by downloading the Beat the Street app."
For more information or to sign up visit www.beatthestreet.me/walsall. Beat the Street Walsall can also be found on social media at @BTSWalsall.