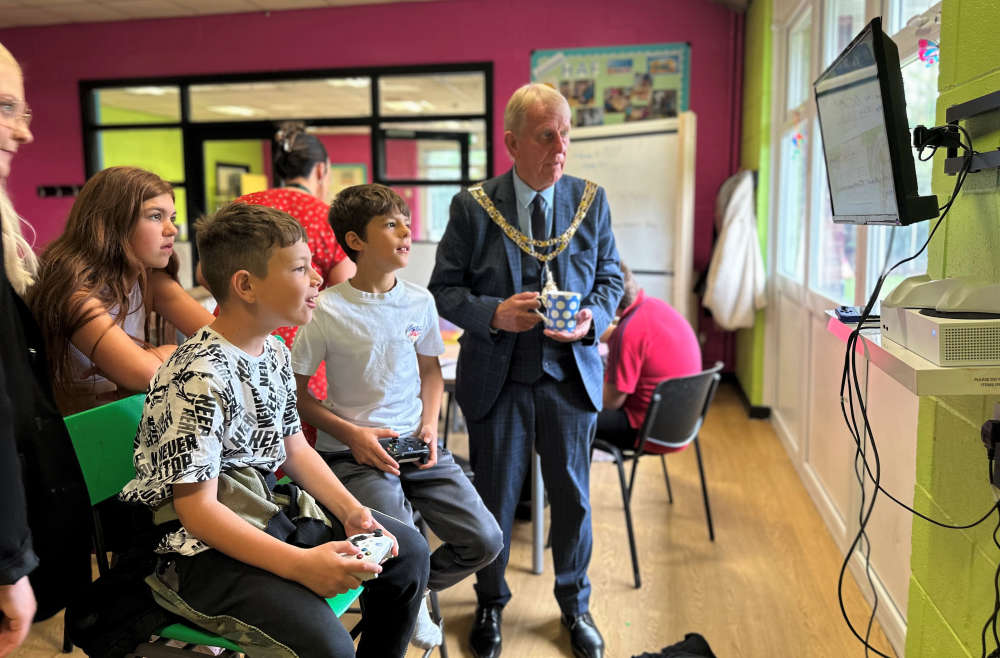 Over 2,800 children and young people have benefited from this summer's Holiday Activities and Food Programme (HAF) across Walsall.
The HAF Summer Programme ran for four weeks between Monday 31 July and Thursday 24 August 2023, offering children and young people aged 5 to 16 healthy eating and physical activity provision and the opportunity to learn new skills.

This summer, Walsall Council worked with over 72 providers, including five council services, to deliver traditional holiday face to face provision in 102 venues across the borough.

The programme ensures that children and young people eat healthily and get active over the school holidays, be safe and not to be socially isolated, have greater health and nutrition knowledge and be more engaged with school and other local services.

HAF also helps families taking part to develop their understanding of nutrition and food budgeting and be signposted to other local information and support.

To celebrate the success of this year's HAF Programme, the Mayor of Walsall Councillor Chris Towe, visited Bloxwich Community Partnership on 23 August 2023 to see one of the activity clubs in action.

The session, which ran from 9.30am to 1.30pm, offered a variety of activities for children. This included clay painting, game stations, snooker, cupcake decorating, and arts and crafts. The children also enjoyed a nutritious lunch of roast chicken, corn on the cob, roast potatoes and gravy, and fruit.

The Mayor of Walsall, Councillor Chris Towe, said: "I was delighted to visit Bloxwich Community Partnership to see the highly successful HAF holiday programme in session. The children were having a great time, and I was impressed with the range of activities on offer.

"The HAF programme is a fantastic initiative that provides much-needed support for children and families to stay happy and healthy during the school holidays. I am grateful to the staff at Bloxwich Community Partnership for their hard work in delivering this important programme."

Councillor Stacie Elson, Portfolio Holder for Children Services at Walsall Council, said: "The HAF programme is a vital lifeline for many children and families in our community. It provides them with a safe and fun place to spend their time during the school holidays. It also helps to reduce hunger and social isolation. We are grateful to the Department for Education for funding the HAF programme, and we're committed to continuing to deliver this important service."

Sue Phillips, Centre and Youth Development Manager at Bloxwich Community Partnership, said: "We were happy to have had the Mayor of Walsall and the Mayoress visit our HAF holiday session. The children really enjoyed the activities, as well as talking to the Mayor and Mayoress about what they have enjoyed at the activity club.

"The visit was a great opportunity to showcase our work and its benefits to the children and young people in Walsall."

For more information about the HAF programme, visit the Walsall Council website.