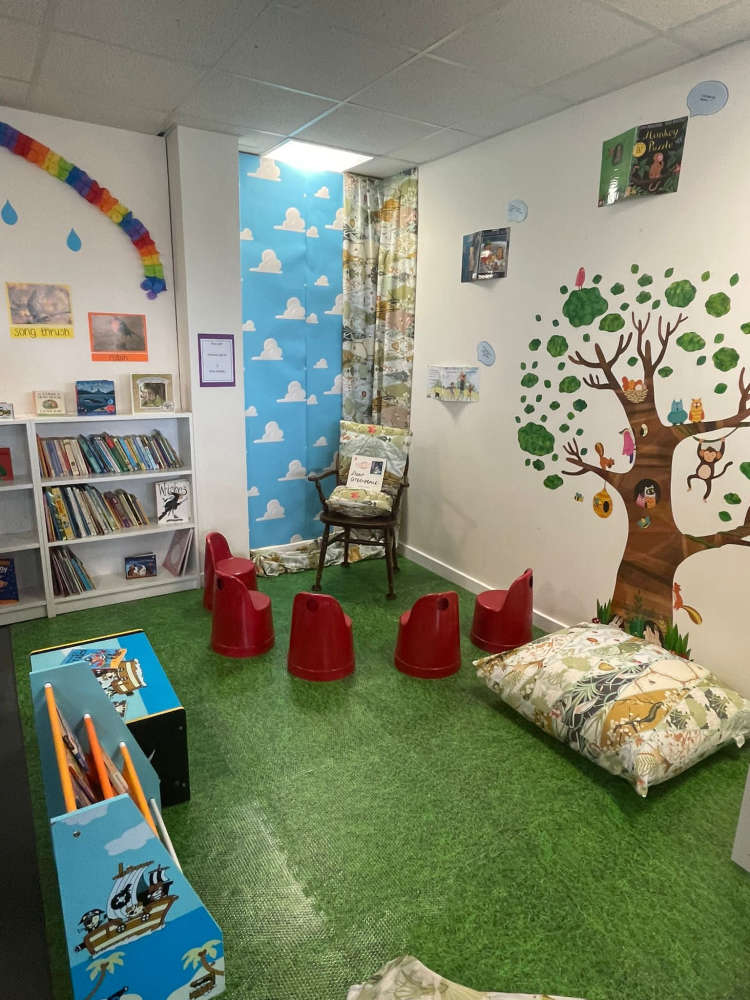 The Greenway Nature Centre and Library, has been brought to life by Paddock Active Climate Change Group and is located within the Ryecroft Community Hub, was officially opened by Walsall's Deputy Mayor and Mayoress on Saturday 28 October.
The Greenway centre is part of the Crowdfund Walsall project, which aims to help groups in Walsall to bring their community project ideas to life.
The centre will serve as a valuable community resource providing a welcoming space with a large comfortable children's reading area and various nature investigation equipment such as microscopes, binoculars, and computers for local people to access.
Over £2,000 was raised by local people pledging their own funds and also part-funded by the UK Government, The UK Levelling Up fund and Walsall Public Health.
The Deputy Mayor of Walsall, Councillor Anthony Harris, Walsall Council said
'We are thrilled to officially open the new centre, the launch was a great success, it was wonderful to see everyone in attendance full of positivity and hope for such a valuable community resource. Well done to everyone involved, it's a great asset for the local community"
Councillor Garry Perry, Portfolio Holder for Resilient Communities, said: "
"We are delighted to see The Greenway Nature Centre and Library centre open. The Council's Crowdfund Walsall programme is a fantastic funding opportunity enabling community and voluntary sector organisations to harness the necessary support to finance and deliver projects which benefits the borough and its residents.
Since February 2021, the programme has helped voluntary and community sector organisations to raise £219,822 for 23 grass roots projects in Walsall. The success of the programme is another clear example that our communities are at the heart of what we do as a council and who we serve".
Crowdfund Walsall is a civic crowdfunding platform delivered in partnership with Spacehive, which means community and voluntary sector organisations can harness the necessary support to finance a project with benefits to the borough and its residents.
The partnership provides a new source of funding for community-led projects, supporting anything from community gardens and youth buses to outdoor gyms and litter picking groups. The programme is managed by the External Funding Team, who work closely with local and national funders to secure match funding maximising the impact of public contributions. One such funder is the National Lottery Heritage Fund.